Insights
The EXIT83 perspective on tech and tech consulting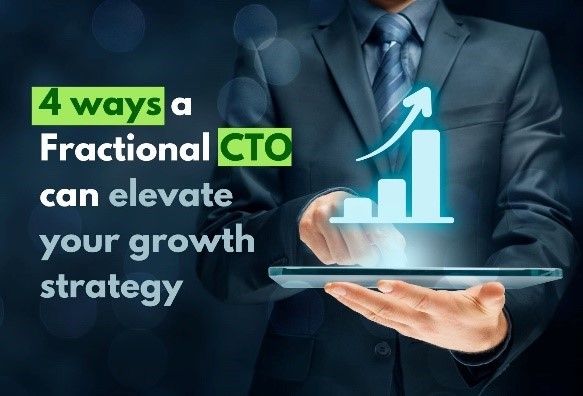 Wednesday, September 27th, 2023
4 ways a Fractional CTO can elevate your growth strategy
For growing companies, staying ahead of the competition—and securing the next round of funding—requires not just innovation, but also strategic leadership that can navigate the complexities of the tech world.  
To that end, it's just as important to have a seasoned veteran who can tell you what not to focus on, as well as what to do, to make the most efficient use of limited resources. 
This is where Fractional Chief Technology Officers (CTOs) emerge as game-changers. Here are four valuable ways that Fractional CTOs can transform the tech and business outcomes of growing companies without the need for a full-time commitment.  
1. A wealth of experience without a long hiring process 
Whether it's formulating a technology roadmap, optimizing processes, or crafting an innovation strategy, Fractional CTOs have valuable experience in guiding organizations. These experts have honed their skills across diverse roles and industries and can draw on their experience to provide insights that align with your unique business needs. Finding someone with such a breadth of knowledge is challenging and often requires a lengthy (and expensive) hiring process. But Fractional CTOs provide a way to tap into this expertise while getting off and running, fast. 
2. Guides and mentors in unleashing growth 
Fractional CTOs take a hands-on approach to understand your business intricacies, tailor strategies that seamlessly align with your growth objectives, and bridge the gap between vision and execution. This guidance is vital—as is the mentorship they provide to colleagues to help them mature into capable leaders who can steer your company as it grows and evolves.  
3. Targeted and flexible strategic leadership 
Today's business landscape demands agility and adaptability, and Fractional CTOs can help your company respond rapidly to market shifts. However, adapting tech initiatives and broader business goals to market shifts may not be a full-time need at your business—it may be 5 to 20 hours a week. That's where a Fractional CTO can be a valuable (and cost-effective) asset. 
4. Impressive returns 
While the expertise Fractional CTOs offer is invaluable, the financial commitment remains flexible. You're tapping into a reservoir of strategic wisdom without the financial burden of a full-time executive. This efficiency translates to direct gains—faster innovation cycles, optimized tech investments, and greater tech-driven business outcomes—and getting the same value as a full-time CTO in a fraction of the time. 
"As entrepreneurs, we know how hard it can be to find good leaders. That's why we're excited to tap into our network to help companies on the brink of growth get to the next level."  
- Matt Kowalczyk, CEO, EXIT83 
After discovering this significant issue that many companies face, we went the extra mile and found an effective solution. Our approach involves acting as a bridge between companies and top-tier Fractional CTOs who possess unparalleled expertise. However, our commitment extends beyond that. When you partner with us, you not only gain access to accomplished CTOs but also strengthen your team with additional hands that can help develop multifunctional tech products and secure everything you need to align with your new strategy. 
Ready to elevate your tech strategy? 
Contact us today to explore how Fractional CTOs can reshape your tech landscape and drive your business's growth into the future. 
Schedule a consultation