Insights
The EXIT83 perspective on tech and tech consulting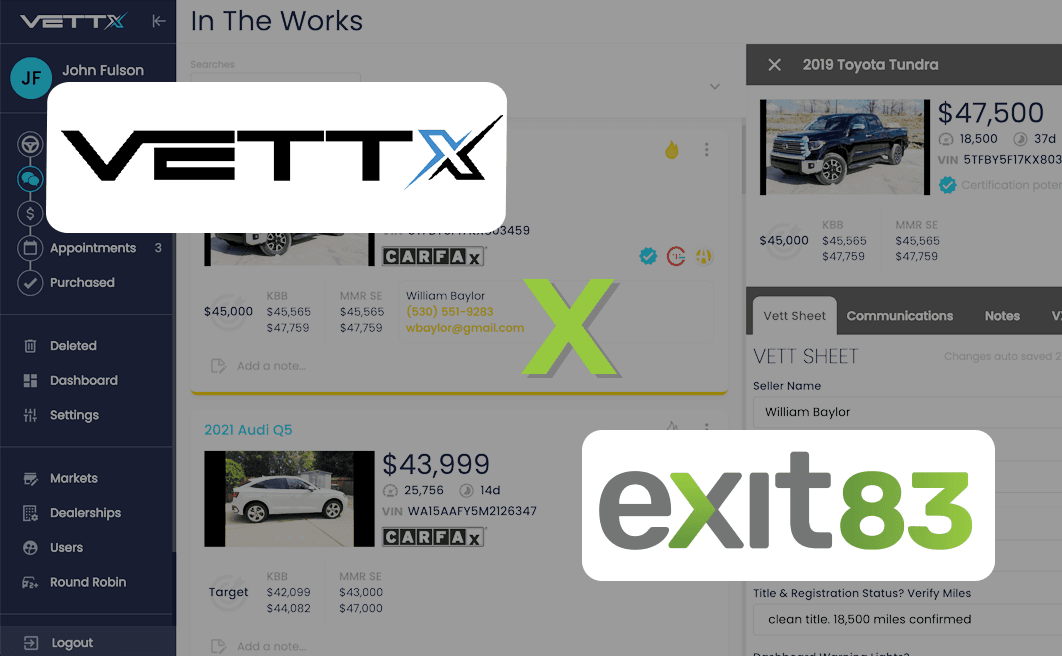 Thursday, June 8th, 2023
EXIT83 helps VETTX achieve immediate cost savings and record-setting sales with a modernized solution
VETTX helps car dealers easily find and purchase used vehicles from private sellers. Their software platform was expensive to maintain and the user experience wasn't keeping up with customer expectations so they called on EXIT83 for help.  
Together they implemented an agile approach to development, migrated the company's databases to Azure, and revamped the entire platform experience. EXIT83 helped them to make their software more robust and compliant with modern standards for privacy and security, while remediating a patchwork of legacy database software. "The software evolved more in four months working with EXIT83 than it had in the four years prior," said CEO Nicholas Patterson. 
With agile development processes, a secure and reliable back end, and a host of new features, the company can bring improvements and new features to market faster than ever. They are poised to scale and already driving record-breaking growth: VETTX saw its highest monthly sales ever in February 2023—a historically quiet (and short) month. For CEO Nicholas Patterson and team, this is just the beginning. 
Read the full story to learn more.