Insights
The EXIT83 perspective on tech and tech consulting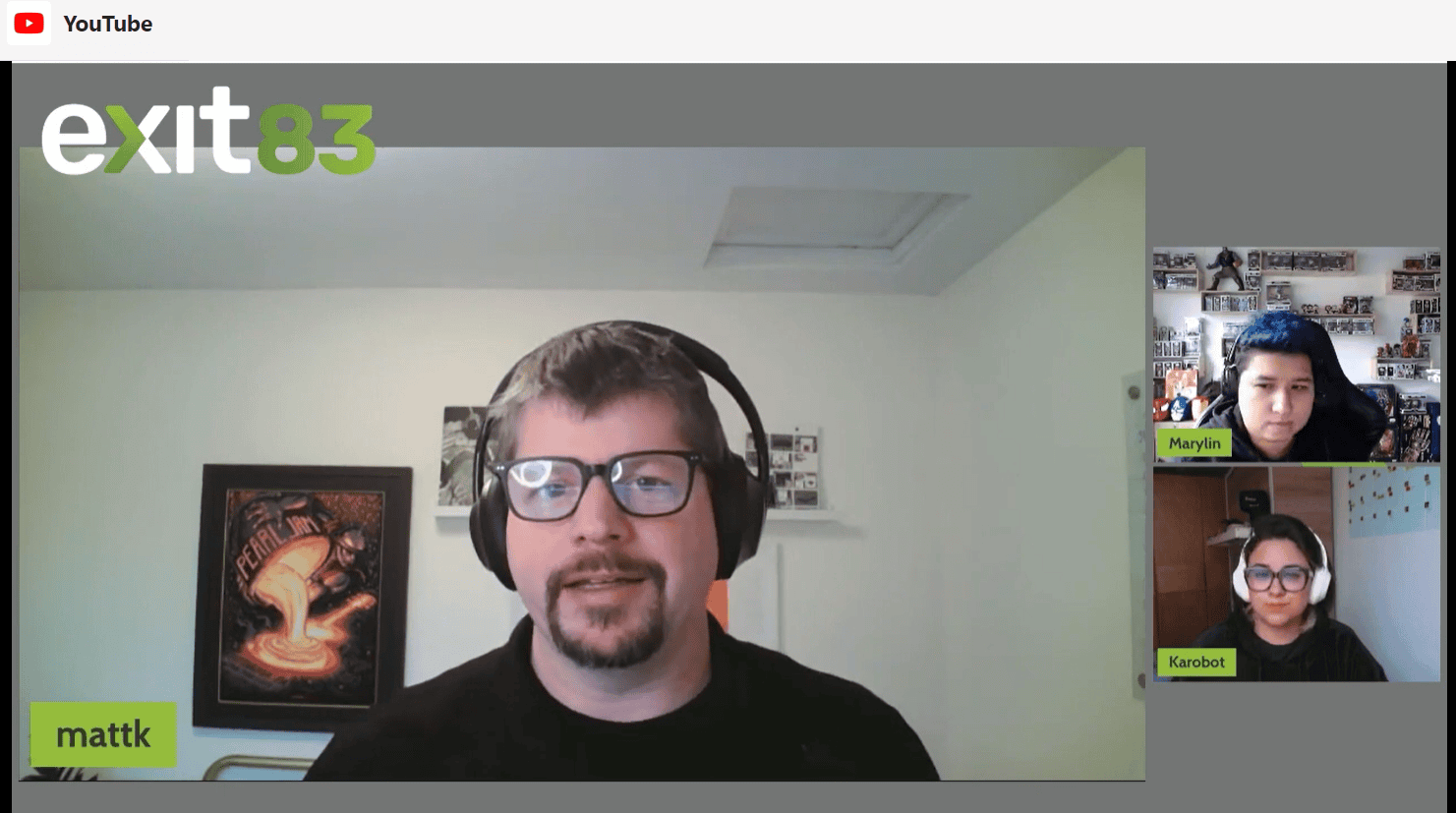 Wednesday, September 27th, 2023
Podcast Engineering with Matt EP1: AI Insights
Don´t miss out this incredible podcast episode with Karolina Ladino and Marylin Alarcon as hosts, this space aims to share insights from tech experts on the latest tech topics and the most important industry trends. We are both part of the EXIT83 team, a Tech Consulting company that has been assisting businesses with Web and Mobile Application Development, Business Analysis, Fundraising, and Recruiting since 2007.
On our first episode, we are thrilled to have a great interview with Matt Kowalczyk, the CEO and Founder of EXIT83. Matt is a seasoned technologist and serial entrepreneur with a lifelong passion for computer technology. His journey began in 1992 when he developed applications for the NeXT, and shortly after, he was recruited by Microsoft directly from Carnegie Mellon University in 1994. During his tenure at Microsoft, which spanned over 11 years, he served as an engineering/business lead.
Since his time at Microsoft, Matt has embarked on various entrepreneurial ventures, founding 12 companies and working as an executive in four others. He has also provided consulting services to numerous organizations. Notably, one of his companies achieved significant success by developing the best-selling wine software for the iPhone for four consecutive years. Additionally, Matt has explored the world of venture capital as a venture partner and has engaged in special NFT projects.
We are excited to delve into Matt's wealth of knowledge and experiences in the tech industry during our interview. Stay tuned for an insightful and engaging conversation on our first episode!