Insights
The EXIT83 perspective on tech and tech consulting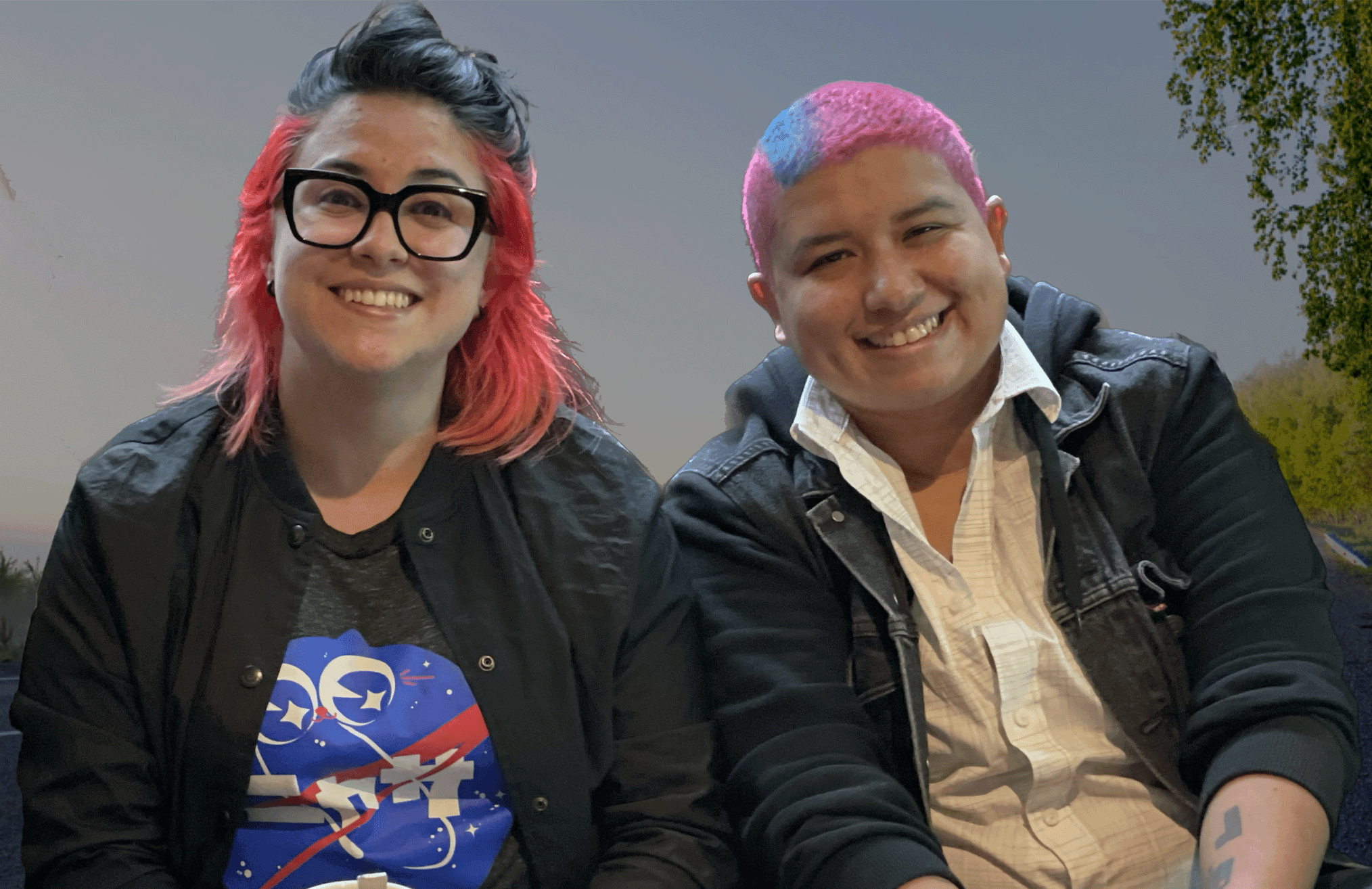 Wednesday, July 12th, 2023
The women of EXIT83 are leaders and mentors in their field. See how.
It's no secret that the tech industry is a challenging place for women.  
Women's History Month take place every March and this year, researchers are reporting that the number of women in tech leadership roles is heading in the wrong direction: for example, DDI's 2023 Global Leadership Forecast showed that the percentage of women in tech leadership roles has fallen to 28%--and the all-time high over the past 20 years is only 33%.   
Disappointing and daunting, but as women who love our careers and are actively seeking to advance ourselves and support other women trying to make it in tech, we're full of optimism and energy for bringing more diversity and equity into our field.  
My name is Karo Ladino (she/her) and I'm a Project Manager at EXIT83.   
I'm a robotics engineer with a master's degree in data analysis—and I was the only female graduate in my cohort. I'm also the first female engineer in my family to earn an advanced degree.  
Over the last decade working as a woman in tech, I've faced multiple difficulties that put me on the verge of wanting to give up. I was lucky enough to be surrounded by many people who supported me and mentored me through the hard times though, and thanks to them I built the skills and confidence I needed to find fulfillment and success in my career.  

My name is Marylin Alarcon (she/her, they/them) and I'm a Senior Full Stack Developer at EXIT83.  
I have an especially strong background in Microsoft technologies, and use multiple programming languages such as C#, Python, and PHP in my day-to-day work. I'm also very experienced in agile methodologies and DevOps practices, which makes me a versatile and valuable team player.  
 
I'm very active in a number of tech communities, and spend a lot of time with these groups here in Medellin Colombia and virtually throughout the world. It's important to me to share what I've learned with others like me, so they can pursue their passion for tech and join me in collaboration and professional growth.  
It's also no secret that women in tech need strong professional networks and effective mentorship to succeed.   
Women in tech "multiply through mentorship" from our female leaders and peers, and the two of us are no exception. Earlier in our careers, we found PyLadies: international mentorship group for women in the Python open-source community. In this group, we found a place where women are truly helping each other achieve their dreams in tech without fear of blockages, setbacks, and difficulties. It's a safe space for us all to find mentorship, grow, and learn together.   
Now, we're helping to lead PyLadies Colombia and bringing EXIT83 in on the fun.  
Our PyLadies Colombia live event is full! Join us remotely through the live stream.
To help commemorate Women's History Month, EXIT83 is sponsoring a live PyLadies event in major cities across Colombia at 2:00PM COT/GMT-5 on Saturday March 25, 2023. More than 100 tech professionals who identify as women have registered for the live event, which will be held simultaneously at venues in Cali, Medellin, and Bogota with guest speakers, refreshments, professional headshot photographers, and plenty of opportunities to network. It's not too late to join us remotely through our live-stream broadcast – we're making it available to everyone, so mark your calendar!  
Stay tuned: our advocacy and support for women in tech will continue 
We're part of a company that strives to give its people the confidence to think differently about the problems we face, and make contributions to their solution. We hold diversity as a core value, and while the nature of our industry often makes for an uphill battle we aim to foster a culture of inclusivity that extends a warm and respectful welcome to all.  
Be on the lookout for more on how EXIT83 is working to grow diversity, inclusivity, and equity within our own ranks as well as those of our professional communities in the US, South and Central America, and beyond.