How we do it
Our core service models are managed staffing and managed projects
EXIT83 has been an incredible partner to work with on our consumer platform, Protect. Starting only with wireframes, their hybrid team of engineers from North and South America developed the backend architecture and front-end user experience to the delight of our customers.
Matt Angorn
GM at Axon
Whether you need a single person with a special skill set to augment your team or many hands to make light work, Exit83 can provide you the right level of expertise to help you drive innovations that create value.
Managed staffing
EXIT83 staff augmentation can help you to scale quickly for a specific need. Team members are carefully vetted and managed by us for the duration of their contract—whether it's for weeks, months, or even years.
Managed projects
Our consulting services can provide your engineering team with strategic support for their work. Additionally, our development services provide the technical expertise to help you build innovative new solutions and systems.
Managed leadership
EXIT83's Fractional CTO/VP of Engineering service can place vetted technology leaders with decades of experience at your company—sparing both you and them a lengthy search. Engagements are typically anywhere from 6 months to 1 ½ years in length, with the purpose of solving specific challenges, unlocking growth, managing change, and supporting second or third-round fundraising.
Featured Projects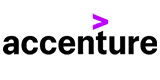 Systems integration for a new smart building platform at Accenture
Global IT services and consulting firm Accenture wanted to develop a new panic button for use in the hospitality industry, and they needed help creating a location-based sensor network that could track the devices. Exit83 worked alongside Accenture as their systems integrator, using Microsoft Azure to integrate the devices, connectivity, and data in a streamlined platform. The platform enables building managers to easily locate assets, deliver location-specific services, and optimize employee efficiency.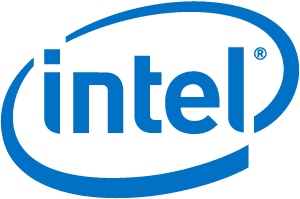 Intel AppUp and mobile applications development
US-based Intel is one of the world's largest semiconductor chip manufacturers. When they needed to develop a new cloud service to support a mobile ecosystem for their AppUp initiative (a precursor to Google and Apple mobile app stores), they looked to Exit83 for support given our rich history with mobile platforms and SaaS implementations. Exit83 worked with Intel to develop a platform that combined a mobile SDK, location services, and cloud storage. To support the platform's soft launch at CES, Exit83 also developed 10 new mobile applications for the platform in only six weeks.